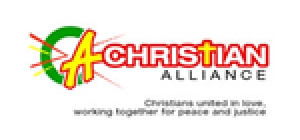 Address:
2 Oak Avenue, 12TH Avenue Suburbs, Bulawayo
Zimbabwe Christian Alliance is a community based faith network of Christians that are involved in peace building and advocacy initiatives. The organization was launched in 2005 and is comprised of already existing Christian networks involved in social transformation initiatives.
ZCA has established hub structures in 10 provinces that have a reach into 65 districts throughout the country. The hubs play a critical role in the mobilization of local communities to engage national democratic processes. The hubs are also as a tool for information dissemination.
Who we are…..
We are like minded Christian leaders who are called by God to be instrumental in resolving the Zimbabwe crisis and promoting the rights of the weak, the needy and the oppressed.
Our Vision
A transformed and prosperous nation in which all Zimbabweans belong and share freely
Our Mission
To bring transformation in our nation through prophetic action
Our pledge
To work for healing and restoration of peace within Zimbabwe

To support and promote good governance so as to enable all Zimbabweans to experience and exercise true freedom

To work for the creation of new democratic Constitution that guarantees God given freedoms to all including the weak and defenseless
 Our Work
The organization's work is mainly centered on peace building and advocacy. The organization networks with churches in conducting peace building and advocacy workshops. The workshops are attended by at various stakeholders who include women, youths, and political parties both at local and national levels. The organization carries out the following activities,
Community Dialogue
Policy dialogue on National healing

Constitutional reform advocacy

Women focused constitutional campaigns

Election mobilization and civic education
Peace Building
Peace building training workshops

Short term assistance to victims of political violence

Healing of memories forums

Community healing workshops

Capacity building in conflict transformation
 Advocacy
Transformative advocacy

Local level advocacy

National advocacy initiative